LoRa wireless temperature and humidity monitoring and warning system
2022-05-30 14:29:01
admin
Foreground
In today's developing society, people pay more attention to sensors production, item management and warehouse storage. Many warehouses store very important substances, such as: tobacco , spinning, medicinal materials, food, etc. The industries that use the temperature and humidity monitoring system include cold chain transportation, pharmaceutical industry, laboratory field, agriculture, forestry and animal husbandry, food cold storage, temperature &humidity monitoring of computer room environment, etc. With the rapid development of science and technology in our country and the improvement of automation, warehouse management technology will also be further improved. With the popularization of electronic computers in the 21st century, the monitoring of temperature and humidity has also entered automation. In temperature and humidity monitoring, the communication technologies currently used mainly include RS485, ZigBee, LoRa、LoRaWAN, etc.
System composition
Traditional temperature and humidity monitoring systems have problems such as laying cables, exposed cables, and long communication lines, which result in time-consuming and power-consuming networking, weak anti-interference ability, and difficulty in development, which cannot meet the current needs of various industries for environmental temperature and humidity. However, LoRa travels farther than other wireless methods under the same power consumption, and realizes the unity of low power consumption and long distance. Under the same power consumption, the distance of radio frequency communication is 3-5 times larger than that of traditional wireless communication. It has obvious advantages in temperature and humidity monitoring.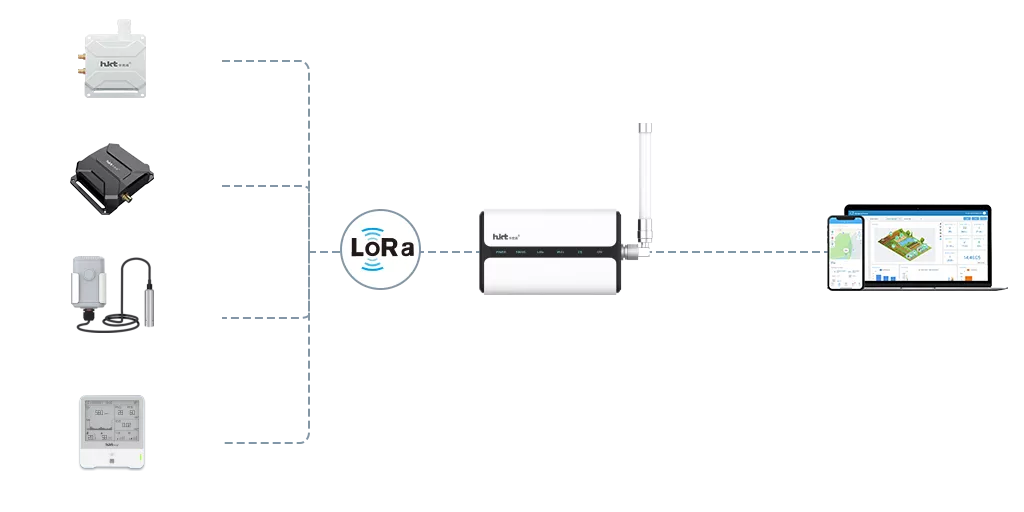 System Overview
The temperature and humidity monitoring and early warning system adopts HKT LoRa collector and LoRa wireless gateway to achieve full coverage in the monitoring area. Meanwhile, HKT temperature and humidity sensors are installed at each data acquisition node in the combined storage area to realize the dynamic monitoring of temperature and humidity data in the monitoring area. Full collection, and according to the actual needs of the storage environment, the temperature and humidity data is monitored, collected, transmitted and pre-transmitted to the big data platform, and then the data is analyzed and optimized, and then accurately promoted to the WEB service system.
System platform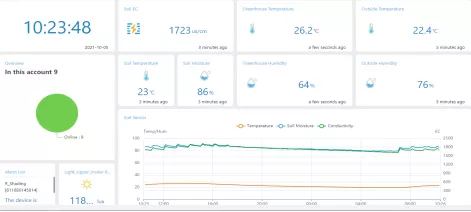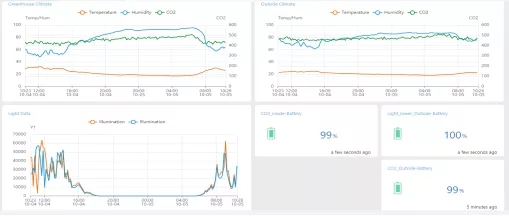 Benefit
Real-time data collection: Real-time collection of data at each monitoring point and transmission to the cloud platform for data analysis and viewing through big data.
Improve early warning and intelligent analysis: The data collected in real time is compared with the set threshold value, which can give early warning and leave enough time for the relevant handlers to eliminate potential safety hazards.
Historical data statistics: The second, minute, hour, and day historical data of each monitoring point can be recorded in a separate file in the monitoring node, so that the historical and real-time data of historical curve points can be viewed more quickly. For record curve browsing, the minimum interval unit of historical records is seconds, and statistical classification and storage are carried out according to different display methods, so as to ensure that there is no need to recalculate when viewing the annual report, and to improve the display degree of reassurance.